Additional Information and Resources to Support Octocoin
Downloading
Octocoin Core builds are published on the external website http://getoctocoin.com. There are Mac OS X Wallets and Windows Installers along with Linux and FreeBSD packages.
Octocoin Core initial synchronization will take time and download a lot of data. You should make sure that you have enough bandwidth and storage for the full block chain size (over 2GB). If you have a good Internet connection, you can help strengthen the network by keeping your PC running with Octocoin Core open. It's possible to accelerate the initial blockchain download process by using a boostrap.dat file also available on http://getoctocoin.com.
Spending Octocoins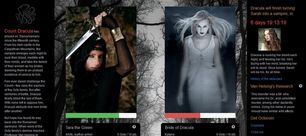 Octo vs. Dracula is web browser based game to play using Octocoin: http://octovsdracula.com/
Getting Octocoins
There are 3 ways to get Octocoin safely. You can 'mine' them directly using ASIC's, request free dispenses from a faucet, or purchase them from an exchange.
SecurePayment CC has setup both an Octocoin solo mining service and a free Octocoin faucet.
As interest in Octocoin and it's value rises, we expect other high volume exchanges to start listing markets where Octocoin can be traded. You can help this effort by contacting your favorite exchange and letting them know about Octocoin. Additionally, we've created a detailed guide for some popular exchanges.
Media
You can check out some pre-designed banners that you may utilize to show your support for OctoCoin.
Stay Up to Date
Follow the Octocoin Project's twitter feed to stay up to date with the latest news and announcements. You can also follow octocoin on Cryptocompare
Block Explorers